Update: The latest version of Rootless Pixel Launcher 3.4 is now available for download with major changes and bug fixes. We also have the Android P launcher and the Pixel 3 launcher with new dock design. Android just got updated to 8.1 Oreo and it sports several new and exciting features. The Android 8.0 Oreo brought us Picture-in-Picture, new notification badges, notification categories, adaptive icons, text prediction,and much more. Yesterday, Google rolled out the first Android 8.1 Oreo developer preview for Nexus 6P, 5X, 2016 Pixel (XL), and the stunning Pixel 2 (XL). It comes with enhanced Autofill for passwords, new SDK version, shared memory API, and introduces Neural Networks API. Now, download the latest Pixel Launcher 3.0 from the Android 8.1 Oreo.
The latest version of Pixel launcher 3.0 is based on the Pixel 2 XL's 8.1 Oreo framework. It also features an automatic dark theme. You will also see a new set of icons, a swipe up gesture for app drawer, a swipe right gesture for Google card, and app shortcuts for compatible apps. Apart from that, all the previous mods are included in this build.
The Pixel Launcher 3.0 works with Android 5.0 Lollipop, 6.0 Marshmallow, 7.0/7.1 Nougat, up to the newest 8.0 Oreo stable. The best part is it works without root. Yes, it is a rootless launcher.
Rootless Pixel Launcher 3.4: Features of the Android 8.1 Oreo Launcher
Here's the changelog as per his github page: (1)App drawer resizing has been reverted and adapted for all Android versions, (2) Backported shortcuts work more consistently, (3) Microphone icon works like the real Pixel Launcher, (4) Tablet (Pixel C) screen size profile has been added, and (5) Animation bugs have been fixed for the hotseat and app drawer.
Pixel Launcher is the stock experience from the latest Google Pixel 2 and the Pixel 2 XL which are now updated to the latest Android 8.1 Oreo. phones by Google. Personalized information from Google is just a swipe away.
Quick Google Search widget and swipe up gesture:
You will see a Quick access to Google Search Widget on your primary home screen. You will also see swipe up on the bottom favorites row to find your apps from A-Z.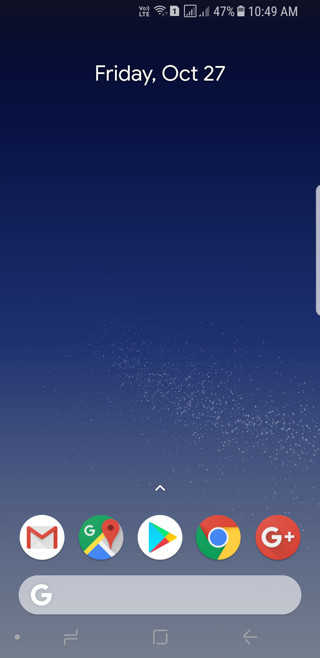 New app drawer and app suggestions:
Revamped app drawer with most favorite app at the top row using App Suggestions. You will see apps in A-Z list.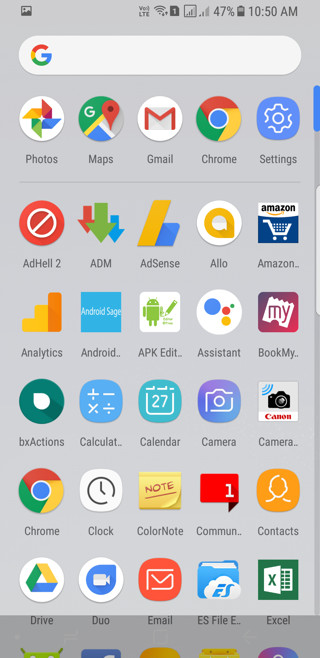 App shortcuts:
App shortcuts lists the app features and locations such as settings by long pressing on the icons.
Google card:
Swipe right from your home screen to see personalized Google cards. It includes news and custom information.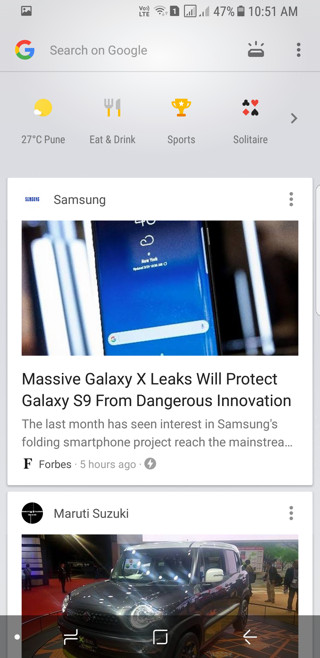 Pixel Launcher 3.4 APK full feature list
The major changelog include:
Small-scale app customization
Backported static app shortcuts
Optimization
Dynamic Clock
Google Icons
Minor features:
The At A Glance setting has been replaced with an enable/disable toggle. You can still access the customization settings by long pressing on the widget.
The regular Google Search animation plays for users without Google App now.
Device profiles have been tweaked with new 6×6, 5×4 and 4×4 grids, depending on your phone's screen size and DPI settings.
Icon packs load in the background instead of restarting the entire launcher.
The dark widgets view now works on Android 5, 6 and 7
The Pixel 1 Launcher's navigation bar background has been added to the light widgets view for Android 5, 6 and 7.
A rounded square icon shape option has been added to the icon shape selection for Android 8.
Custom ROMs based on Android 8.1 can now directly build from sources.
Bug fixes
Added an ellipsis (…) to At A Glance date when the text goes out of bounds.
Prevented a possible crash on Lollipop/Marshmallow's app drawer search.
The full app drawer is always shown when the app search box is empty.
Google Feed settings entry is hidden when the Google App is not available.
App info parsing for icon packs has been changed according to the Nova Launcher standard.
The app drawer search animation for Pixel users is completely rewritten, to remove the buggy layout positioning.
Persistent notification dots and popups do not show up anymore for Android 5, 6 and 7.
Non-working live Google Clock adaptive icon code has been disabled for Android 5, 6 and 7.
Google Chrome's white background should not show up anymore on Android 8. If you still get this bug, make sure Substratum and other device themes are disabled.
Download Rootless Pixel Launcher 3.4 – Pixel 2 Launcher
The Pixel 2 launcher has been updated to v3.2 with Android 8.1 Oreo. It is a rootless method to get the latest 8.0 Oreo experience on any of your Android phones.
Rootless Pixel Launcher 3.4
There are two versions of Pixel Launcher 3.4. One is the AOSP version and the other has some changes in the logo. See for yourself which you like.
Rootless Pixel Launcher 3.3
You may also like more Pixel Launchers like:
Download Pixel 3 Launcher
This Pixel Launcher has a revamped dock style and Google now widget similar to the upcoming Google Pixel 3. See the screenshots from below.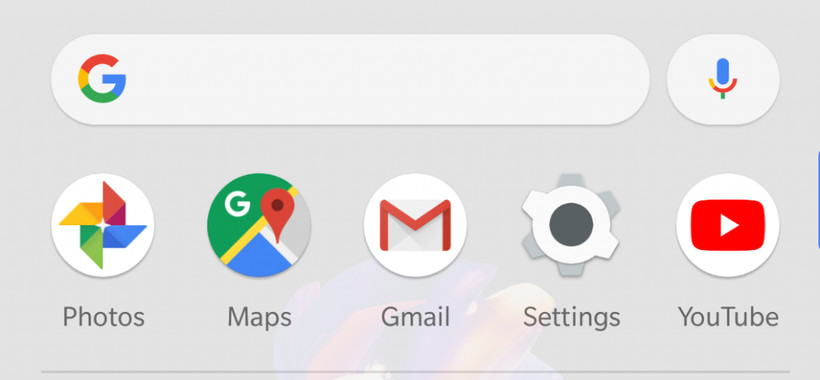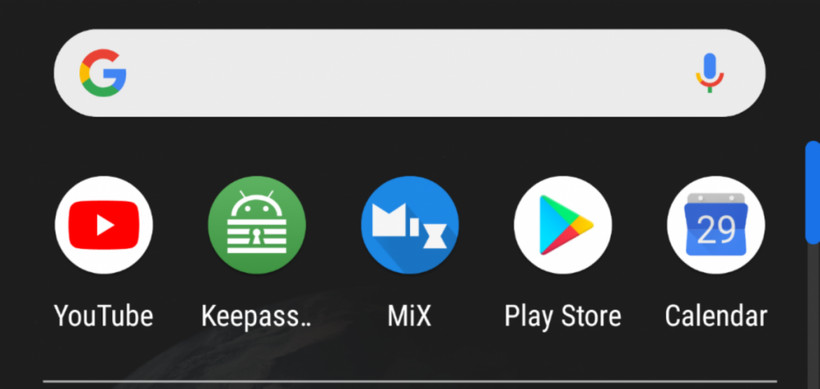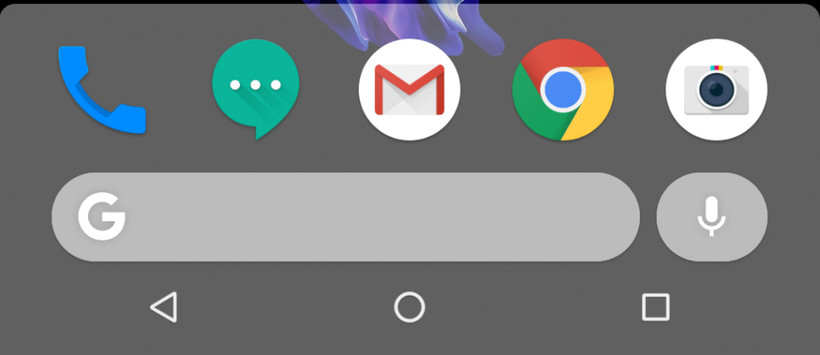 Android P 9.0 Pixel Launcher
Ruthless Pixel Launcher Download APK
Download latest Google Icons APK
For the latest Pixel 2 experience, download the Google icons APK listed below.
You may also like:
Install the app as normal APK. Later, set it as a the default home.