Good Lock 2018 is the latest and most popular update from Samsung right now. The Good Lock apps and features have proved to be the greatest update for Samsung Galaxy devices running on Android 8.0 Oreo. It brings Android P like features to the Samsung Experience 9.0. This includes the new user interface from Android P for the Recents app section. The Task Changer is a lite version of the popular Tasker APK. QuickStar lets you customize and theme quick settings and notification panel. LockStar lets you customize Lock Screen. So download and install Good Lock and all of its features from below.
Initially, the Good Lock APK was only released for the Korean market. However, since today, the Good Lock app is now available for download officially at Galaxy App store in the United States as well. So no more blank screen at the Good Lock app. This means, all your favorite app features such as LockStar, QuickStar, Task Changer, Routines, and many more are right there.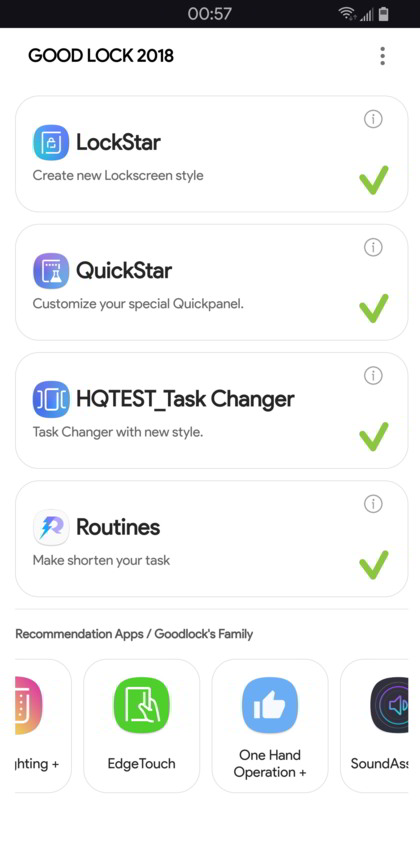 Moreover, Good Lock APK has also been updated to a new version 1.0.00.27, instead of the former v1.0.00.26. The app is now available for all the Samsung devices located in the United States. So download and install it now. If you want to know how to use it, see the video below.
Here is a featured video for installing and using the Good Lock apps and features:
Download latest Good Lock APK
The Good Lock APK has been updated to v1.0.00.27. There seems to be no update log or change log for the latest GoodLock APK. However, we believe it features stability improvements.
IMPORTANT! Download all the LockStar, QuickStar, Routine, and Task Changer Modules from here!
Download BadLock APK Alternative to Good Lock
Bad Lock APK is an unofficial app to display the LockStar, QuickStar, Routine, and task Changer modules. This can be termed as an official Good Lock alternative. So no more creating shortcuts using any other app.
If you still aren't seeing the modules in your country, use BadLock.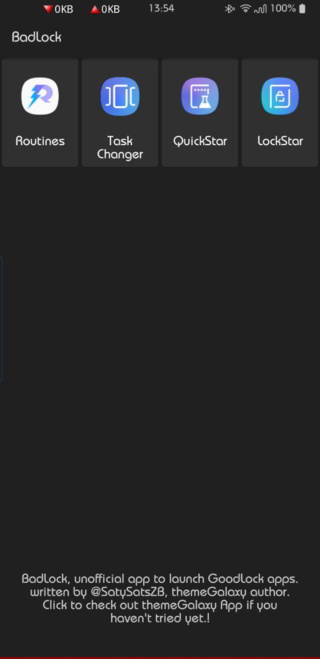 All credits for BadLock goes to SatySatsZB; author at Galaxy App Store.