Update: Nova Launcher updated to v5.5 Beta 5. Time and again Nova Launcher has proved its worth to the massive user base it has. Tesla coil Software continuously strives to improve their Nova Launcher as they are moving ahead. In last few months, we saw a number of Beta versions as well as stable version surfacing up. All of them were successful. Now, Latest  Nova Launcher 5.5 Beta 3 is now marking its presence on Play store. It introduces the look and feels of Android 8.1 along with other cool and easy to use features. Nova Launcher like every time gives so much option for personalization.
This is just the beta version Nova launcher that aims to get the feedback of the public. It brings Android 8 experience with easy accessibility, fully user customisable UI, a lot of effects etc. Below we have discussed the new features and how to download it. One has to be a Beta Tester in order to use it. Later if a stable version comes, you have to uninstall the Beta version and re-install the stable one. read on to find out.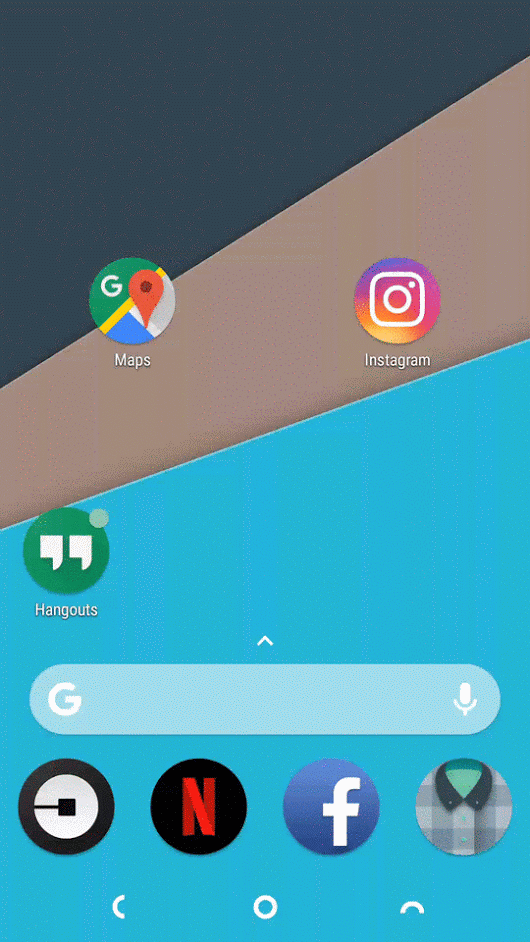 What's New in Nova Launcher 5.5 Beta 5
The latest Beta version of Nova Launcher brings a lot of tweaks and modifications to its older versions. The prime attraction is Android 8.1 styled Pop-up menu. Apart from that lots of stability and optimization tweaks have been done. Let's see what all has changed and what new features does Nova Launcher 5.5 Beta 3 brings.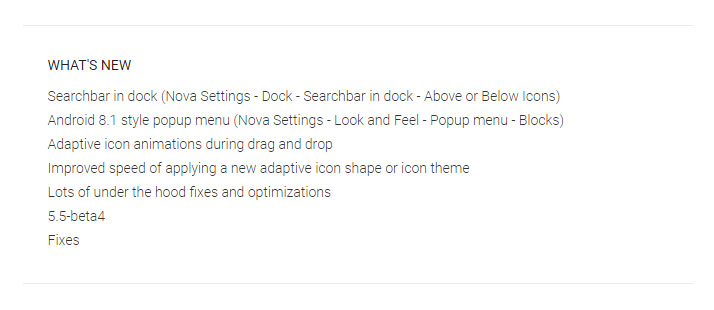 Features of The Latest Nova Launcher 5.5 Beta 5
Let's see some of the amazing and unique features of the latest Nova Launcher that makes it the user's favorite.
Android 8.1 styled Pop-up

Access the functionality of any App with one Long press on App

Fully Customizable Icons

User Can completely Customize the Icons from the Icons Layout

Cool Homescreen

Cool and Modernistic Home screen

Easy Access To Nova Launcher Settings

It is Easy To Access The Settings And Get All The Options At One Place And Set Nova Launcher According To User's Wish

Access Your Apps Instantly

You can easily Access Your Desired App at One Place
Download Nova Launcher 5.5 Beta 5
Here is the direct link to Play store to download the latest Nova Launcher 5.5 Beta 3 APK.
You can download the APK directly from the below link. The link comes officially from the Nova developers. So it is safe to use. Also, the APK is free to use.
Opt-in to betas at
Nova Launcher 5.5 Beta 5 | Download | APK File
But you can get other features like gestures, unread notification badges, App hiding, Scroll effects by purchasing the Nova Launcher Prime.
Therefore, given the popularity of Nova Launcher, you should try it out and become a Beta user today. It brings you an amazing experience of Android 8.1 along with other cool features. So, try out Nova Launcher 5.5 Beta and do share your experience. Keep visiting us for all the latest updates on Nova Launcher and other Android-related stuff.